Skeejee Doodles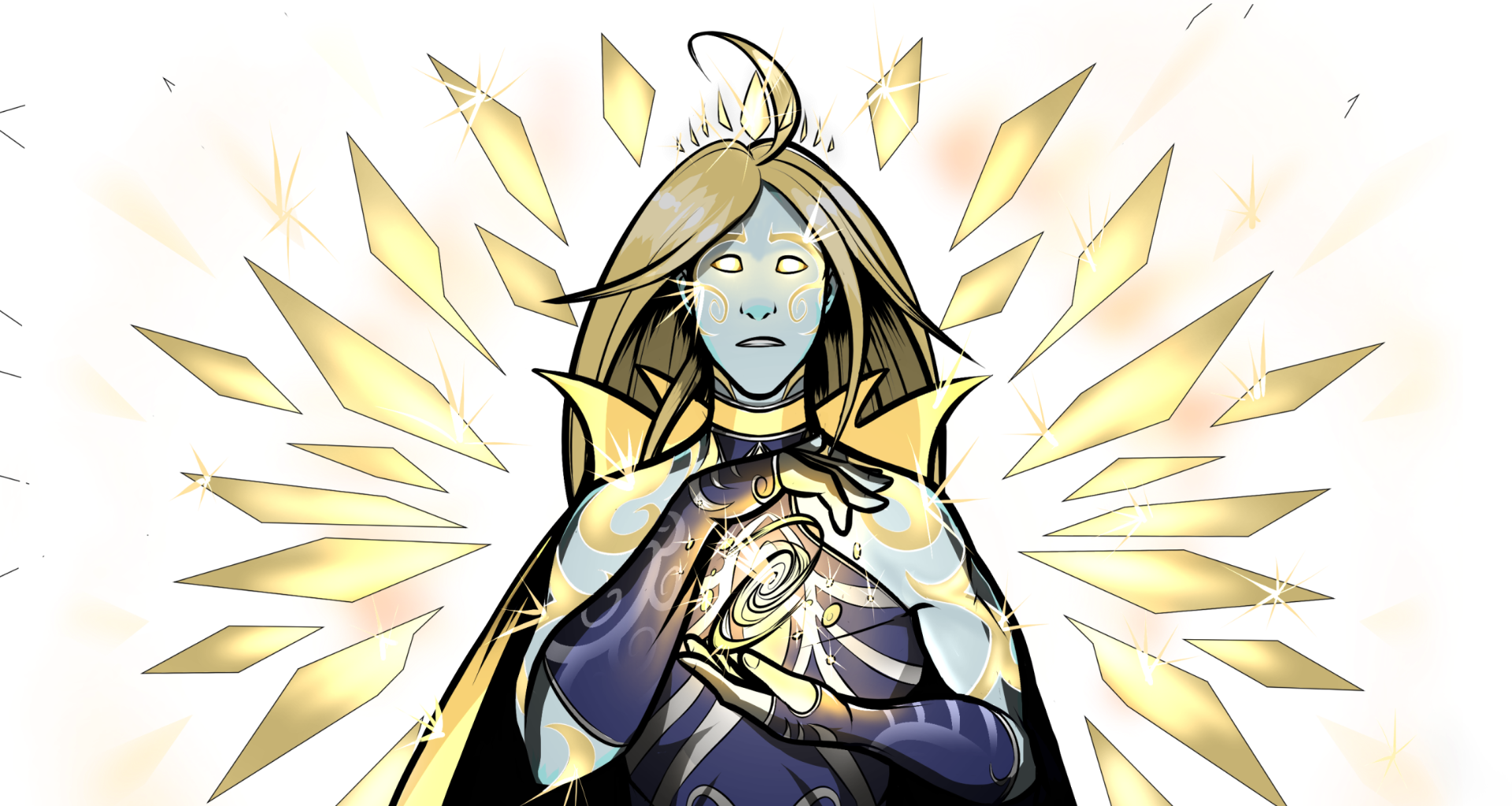 I love telling stories.
I can think of no greater joy than weaving tales with friends, wearing a myriad different faces and souls as we figure out who we are and what brings our lives meaning.
Yet those souls often stay but gleams of thought in our minds, forever trapped in our heads, unable to be shared or seen.
What pleasure we gain then, seeing those hidden shards of ourselves brought to life in full color before us.
My name is Kate.
Let me draw those shards for you.
Commission Status:
Open!
Please note although this is a priority list, I may complete commissions in any order especially if the current piece is especially big or complex to avoid burnout.
| Slot | Who | What | Status |
| --- | --- | --- | --- |
| 1 | Jcapp | Full Body Color | Lineart |
| 2 | MBrowne | Emotes x 6 | Concept |
| 3 | RealD | Logo | Concept |
| 4 | Dhayes | Collaboration | Concepts |
| 5 | Free! | | |
I sometimes do pieces for my community as competitions, or otherwise.
Commissions always take precedence but here you can see what's on!
| Slot | Who | Status |
| --- | --- | --- |
| Headshot | Athventure! | Waiting on winner |
About Me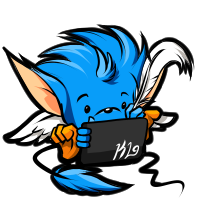 My name's Kate and I'm a freelancer based in Montréal.I've always loved art, but younger me never really put in the time to study anatomy and references and all those other important things that would help improve the things I hated in my drawings.So I figured I'd always be a 'meh' doodler that would never adapt to digital art, always be mediocre and never able to satisfactorily pull what was in my head onto paper.Older me had twiddling fingers after getting made redundant and unable to work while waiting for my permit.All the excuses went away.
---
Creating characters and bringing them to life is what gives my existence meaning. When not drawing, I wordsmith. I'm a ravenous writer and roleplayer, and it's my second biggest hobby.I am owned by two beautiful, high-maintenance cats.In a twist of fate younger me could not conceive, I am happily married.
The Goblin Market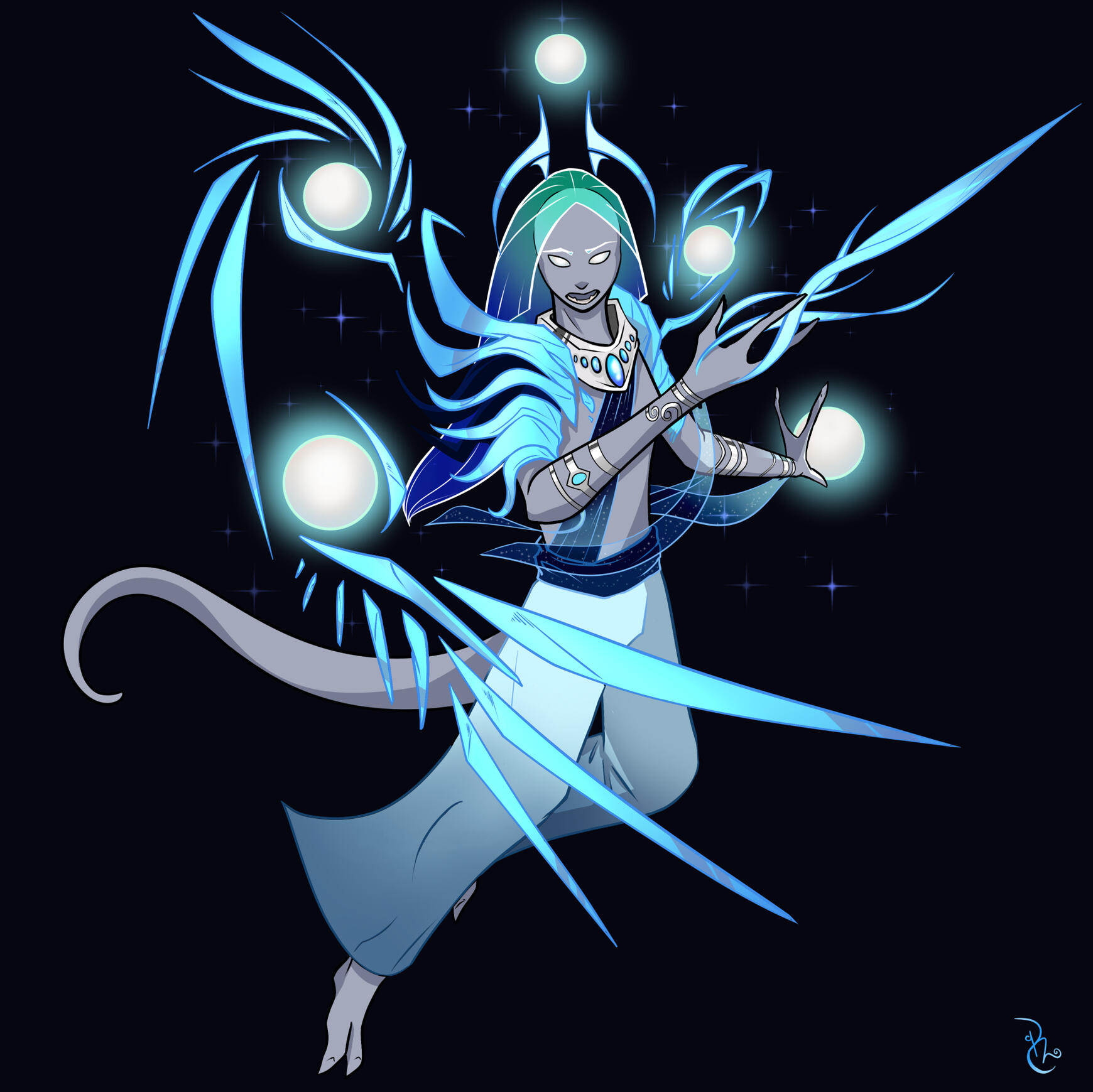 I've been quiet lately, and that's because I've been working on a huge commission
with a friend for a book!This is one of the images of that book. One of my favourites, because I got a fun opportunity to draw something not human.
Commission Rates
Prices are in $USD.
I ask for half the payment at the point we are both happy with your sketch.I'll keep in touch throughout to make sure we're both happy with progress.The rest will be requested at point of completion, upon receipt of which I'll send you all the files and work created.
Discord/Twitch Emote;
Small Sticker
$10 USD for one
+$8 per extra unique image
$50 for 6
Minor adjustments (inc. color) free (so chances are you're getting more than 6!)For Twitch Sub Badges:
$8 for each unique design
$5 for each 'addition' onto the base
Basic color changes free!
Flairs free!
Headshots
$20 USD EachMy most popular request! A simple headshot
of your character, designed as a sticker.
Ideal for D&D characters!
Character Portraits
On completion of the work I'll send multiple files fit for purpose, including full-size, square, portrait/token size. If you request color, you'll also get the lineart version.
Check my Ko-Fi for a special offer on headshots!
| TYPE | Half Body | Full Body |
| --- | --- | --- |
| Lineart Only | $40 | $60 |
| Flat Color | $50 | $70 |
| Full Color | $60 | $80 |
| Extra Character(s) | +$40 each | +$60 each |
Extra characters priced as if for a full color; will be
discounted for lineart/flat color!
Custom Requests
Contact me for a quote!
Terms of Service
Refund Policy
If after accepting a piece of work I feel that I'm not going to be able to do your request the justice it deserves, either due to skill or unforeseen circumstances, I will let you know and provide a full refund.If you decide to cancel a commission partway through, I reserve the right to keep the down payment made if the work done is significant.As a guide, if I have nearly completed lineart, that is significant work.I will provide to you any work done at the time of cancellation.
Revision Policy
The artistic process is an ongoing one and new ideas/inspirations strike at any time. If I suggest a change/rework and you like and accept it, there is no charge.Minor changes like color switches, expression changes, hairstyle tweaks etc. will not incur any charge.Major revisions post lineart completion such as pose changes, head turns, clothing changes etc. can be requested twice without charge. Past that is $10 per major revision.
I maintain the right to share completed work as part of my portfolio and for advertising.
However, if you don't want me to share your commission, please let me know.
As the client, you're very welcome to:
Edit, resize or crop your piece to your tastes (You can also ask me for specific crops!).Share your piece at any stage wherever you wish; please do credit me where possible!Create prints, t-shirts etc of your piece as long as it's for your personal enjoyment/use and not for profit.I maintain the creative rights to my work unless negotiated otherwise.
Using My Art
If you like my work and want to use it, please read the below:For art of my own original characters, please ask before doing so.If it's a commissioned piece, you'll need to ask the commissioner for permission - unless of course, you commissioned it! In which case, it's yours to do as you wish.If it's fanart, go right ahead!In any circumstance, please do link back to my work! We artists live and die on exposure.
Commission Me
Decided you want to ask me to bring your character to life?
Things to include are:
Type of Request

References (Pictures or Text)

Character(s) Personality

Other Bonus Info

That you've read and accepted my Terms of Service
Or, if you'd prefer, commission me through Ko-Fi
If you're unsure what to tell me, don't worry! Contact away
and I'll be delighted to talk your ideas through with you.
What Do I Draw?
What I Really Love Drawing
Stuff that gets me super excited about my art
Portraits
Superhero/Comic inspired stuff
'Baki' style art, like Jojo's Bizzare Adventure
Vivid Colors
Super Detailed Armor
Fan-art of Existing CharactersWhat I'm Willing to Try -
I actively want to try and learn these though it might take longer to complete
Anthro/Furries (SFW Only)
Pets
Mythical Critters (Dragons and the Like!)
Complex BackgroundsWhat I Won't Draw-
Stuff I hate and will not attempt
NSFW
Realistic/non-linedI am not great at mechanical things like cars, war machines and the like. I'm willing to trace them to my style to make them work as part of your background.Please note anything traced can't be used for commercial work.